KUNST ZWISCHEN DEN MEEREN/ Galerie Atta worldwide has an innovative, very upscale interior design concept:
The On-Demand System.
Valuable original artworks are scanned in an elaborate three-layer process and individually produced as quality canvas reproductions on high quality canvas frames.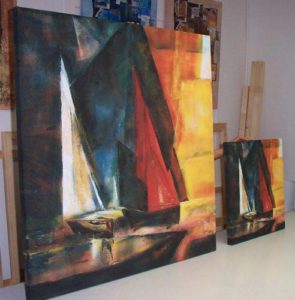 Our hotel partners benefit from this procedure in the furnishing of their suites, since each piece of art from our on-demand system is custom-made in any desired design size and colour-matched to the respective interior.



Hotel guests can enjoy the artwork undisturbed in his/her suite during his entire stay and experience the artwork for a further purchase.
More information is available on request via the contact link.